Senior director exits Suffolk County Council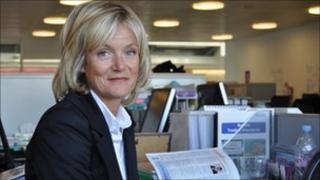 A senior director has left Suffolk County Council one day after his departure was announced.
Graham Dixon, director of resource management, left the council on Thursday. Chief executive Andrea Hill told staff about the move in an email.
Ms Hill will now be be taking on his role until "more permanent arrangements can be put in place," said Sally Marlow, head of human resources.
She added that Ms Hill will not receive any extra pay.
Ms Hill's email said: "I am writing to let you know that Graham Dixon will be leaving the council at the end of March to pursue other interests.
"Within his role as director of resource management Graham has led the full range of central support functions... I wish Graham every success for the future."
Mr Dixon, a former RAF Tornado pilot, had been at the council for four years.