Woman charged with murder of man in Ipswich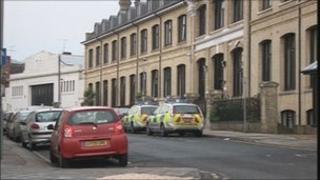 A woman has been charged with the murder of a man found dead in Ipswich on Christmas Day.
The body of 45-year-old Martin Edwards was found in his flat on Old Foundry Road.
Nicki Edwards, 36, of St Clements Church Lane, Ipswich, was charged with murder after answering bail at Ipswich Police Station on Thursday.
She will remain in custody and is due to appear before Ipswich Magistrates' Court on Friday.
A provisional post-mortem examination result showed that Mr Edwards had died from multiple injuries.
Three men were charged on 28 December with his murder.
Hugh Heggarty, 51, of Limerick Close, Ipswich, Christopher Page, 37, of no fixed address and Timothy Bailey, 28, also of no fixed address have been remanded in custody.
They are due to appear at Ipswich Crown Court for trial on 12 September.