Suffolk Foundation research finds 'hidden' deprivation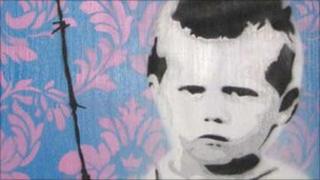 Research into poverty in Suffolk should help the county bid for funding, according to a charity.
Data from Cambridge University showed there are 78,000 people living in income poverty in Suffolk.
The study was commissioned by the Suffolk Foundation which gives out its own grants and seeks national funding.
Stephen Singleton, chief executive of the charity, said: "Deprivation is often camouflaged by neighbouring affluence but it cannot be ignored."
The Suffolk Foundation offers grants to community groups and projects using money which has come from local donors.
Last year, the charity said it distributed £1.5m.
Welfare benefits
It commissioned the Hidden Needs report from researchers at the university's Department of Land Economy who defined income poverty as those receiving welfare benefits.
The report showed income poverty affected 24,000 older people and 19,000 under-16s.
Seven percent of young people were not in education, employment or training (Neets).
Mr Singleton said it was not just urban areas: "The reason it's been camouflaged is that it's relatively small pockets of deprivation if you exclude Ipswich and Lowestoft, but it's across the county through those chocolate box villages.
"It's independent research and that's the key to the success of it."
The charity said the aim was to inform its own grant-making and to demonstrate to national funding bodies that some areas experienced high levels of social disadvantage despite a perception of Suffolk as affluent and comfortable.
Councillor Jane Storey, acting leader of Conservative-controlled Suffolk County Council, said: "Any research that sheds real light on the support our local communities need is only ever going to benefit Suffolk.
"We agree that external funders often overlook Suffolk as an area with complex social needs, so I very much hope this will help put Suffolk on the map in terms of national funding opportunities."