Catholics return to fish on Fridays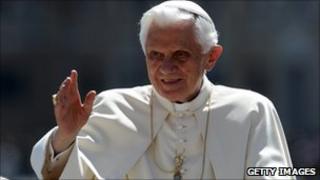 Suffolk's Catholics are being urged to give up meat once a week and go back to the traditional fish on Fridays.
The practice was originally adopted as a way for Christians to mark the day Jesus died.
According to Catholic tradition there are two holy days each week.
Sunday marks the resurrection of Jesus Christ and churchgoers attend Mass in celebration.
The second holy day, Friday, recalls the death of Christ on the cross.
The Catholic Church says the faithful should mark this day by self sacrifice or penance.
Christ's sacrifice
Father Michael Rear is a semi-retired priest who still works in the chaplaincy at Suffolk New College and University College Suffolk.
"Many people still abstain from eating meat on Fridays anyway," he said. "It's a small act of penitence that reminds us of the sacrifice of Christ.
"But over the past 25 years some alternative acts of penitence have been suggested by the church, from saying specific prayers to gifting money to charity.
"The Church isn't dropping any of these, but the bishops have asked us to abstain from meat on Fridays as a clear mark that we are Catholic.
"It's a way of keeping Friday special."
The Catholic bishops of England and Wales issued a resolution in May 2011 to "re-establish the practice of Friday penance in the lives of the faithful as a clear and distinctive mark of their own Catholic identity".
Those who cannot or choose not to eat meat as part of their daily diet are being asked to abstain from some other food, as part of an act of common worship within the church.
The resolution is to come into effect on Friday, 16 September 2011 when the Catholic Church marks the anniversary of the visit of Pope Benedict XVI to the United Kingdom.