Sportivate in Suffolk gets London 2012 legacy money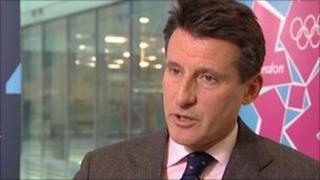 More than 3,400 young people in Suffolk are being encouraged to take up sport, as part of the legacy promises made by organisers of the London 2012 Olympics.
A new project called Sportivate aims to give 14 to 25-year-olds between six and eight weeks of coaching in a sport of their choice.
The range of sports available include tennis, archery, judo and parkour.
It is funded by the National Lottery and £366,560 of the £32m budget has been awarded to Suffolk.
Vikki Rogers, centre manager at Waveney Gymnastics Club in Lowestoft, said the scheme will help pay for coaches and keep the costs down for young people.
Parkour, which Ms Rogers described as an "alternative gymnastics", could appeal to people who currently do not play any sport, she said.
"It's really aimed at the teenage lads who may have given up sport, maybe fallen out of interest with sport," she said.
"It's trying to capture their interest and keep them involved in a healthy, fun activity."
Sportivate has been launched by Sport England.
"Lots of people think sport isn't for them," said chief executive Jennie Price.
"I would like them to have the chance to discover whether there is a sport they really enjoy, so this programme is all about choice.
"Everyone who takes part will receive high quality coaching - giving them the confidence and skills which will make them want to keep playing in the future."
As an added incentive, organisers say that young people who stick with sport after completing the coaching sessions will also have the chance to win tickets to the Olympic and Paralympic Games.