Plans set for Suffolk estuary communities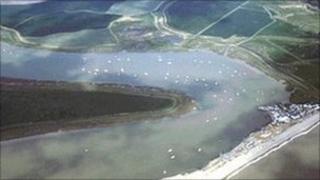 Residents in a part of Suffolk are to be consulted on plans to boost the economy, improve the environment and protect it from flooding.
The Alde and Ore Futures project aims to tackle issues affecting people living around the two river estuaries from Thorpeness to Shingle Street and inland to Blaxhall.
Public events will be held for people to find out more about the plans.
Three documents have been produced looking at the future of the area.
Andy Smith, from the Suffolk Coast Futures group, said: "While the future of flood defences was the catalyst for the Alde and Ore Futures project, it has taken on board all the issues that affect daily life, including social, economic and environmental.
"The goal now is to turn it into an action plan that will map out a framework for the future of the area for the next 20 years or so.
"But to do this successfully and effectively we need as many as possible of those living or working in these communities to give us their thoughts and comments," he said.
The themes of the three documents are Building the Local Economy, Managing the Coastal Environment and Thriving and Viable Communities.