Bury St Edmunds park and ride proposed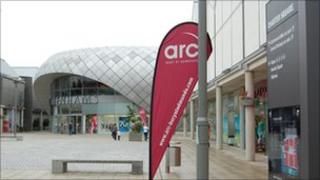 A dedicated seasonal park and ride site could be built in Bury St Edmunds in time for Christmas.
A plot of land off Kempson Way, Moreton Hall, has been identified as suitable for the scheme.
The service would operate at times when there is "exceptional demand for car parking" in the centre of Bury St Edmunds, such as the Christmas fair.
The £50,000 proposal will go before St Edmundsbury Borough Council's cabinet in September.
Nigel George, of Bury St Edmunds Chamber of Commerce and Industry, welcomed the news but said the park and ride scheme should operate more frequently than proposed.
"What we need is a permanent park and ride in Bury - it would help the traffic flow and we can't afford to wait until things get gridlocked," he said.
"More and more people are living in Bury and more are coming because of the arc (shopping centre)."
Seasonal park and ride schemes have previously been in operation from car parks in Bury St Edmunds, but the new proposal would provide a dedicated site which could be accessed when needed.