Suffolk's middle schools closure programme starts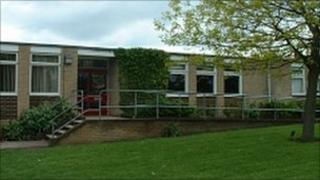 Campaigners who want to keep Suffolk's middle schools are pledging to continue their fight.
Middle schools in Lowestoft and Haverhill have closed for good as the two-tier model of primary and secondary schools is introduced across Suffolk.
Further middle school closures have been put on hold due to funding cuts.
A march took place this week in Bury St Edmunds to try to save St Louis Catholic Middle School, which is earmarked for closure.
Eight middle schools are closing in the Lowestoft area - Lothingland, Roman Hill, Foxborough, Harris, Elm Tree, Pakefield, Gisleham and Kirkley, which will reopen as a primary in September 2011.
Four middle schools are closing in the Haverhill area - Clare, Parkway, Castle Hill, Chalkstone.
More closures
Kirkley school's head teacher, Jo Ryder, who is moving on to a new job in Thetford, said: "We've brought the school from inadequate to satisfactory to good [in the government's Ofsted inspections] and I'm so proud to be the final head.
"I feel it's about what progress children make while they're here, but schools are measured against the Sats results, and we've made fantastic progress."
In its School Organisation Review, Suffolk County Council is replacing the three-tier system of primary, middle and secondary schools with the two-tier system which cuts out the 40 middle schools.
The local authority argues that it will raise attainment of pupils, create a more sustainable school structure and bring Suffolk into line with most other counties.
At the end of the 2011-12 school year, a further 11 middle schools will close in the Newmarket, Mildenhall, Brandon, Bungay, Beccles and Leiston areas.
Four more in the Sudbury area will close at the end of 2012-13.
But lack of money is preventing the roll-out of the programme to the remaining 13 schools, which the county council still needs statutory approval to close.
A spokesperson for Suffolk County Council said: "With the national cuts of 60% to capital funding for schools, we cannot go ahead with any more changes at this time."
St Louis Catholic Middle School, which celebrated its 40th anniversary this week, is earmarked for closure, with the buildings to be taken over by secondary St Benedict's Catholic School. The council is currently going through a consultation process.
Bernadine Miller, a parent who wants St Louis to remain a middle school, said: "It's just had its outstanding Ofsted and it's got just a fantastic reputation.
"People have until Friday 29 July to make their thoughts very clear and Suffolk County Council are really wanting to hear people's views on this."
Former pupil Andrew Gayfer said: "They've got a fantastic teaching team who make sure you can really fulfil your potential.
"We want to show we're not in agreement with the plans the county council want to put into place."
Claudia Snudden, another former pupil, said: "You've got so many different clubs you can get involved with that there's a lovely atmosphere there.
"It's got a really strong ethos which really shows through in the quality of students that come up to St Benedict's Catholic School."
The county council is to make its final decision on St Louis middle school in September.