Suffolk Council replaces Andrea Hill with interim boss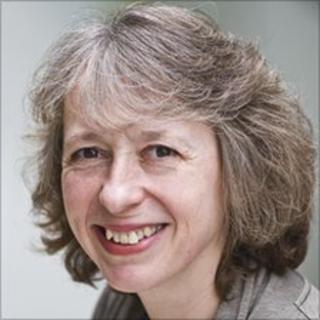 An interim chief executive is in place at Suffolk County Council after former boss Andrea Hill resigned.
Lucy Robinson, who has been the council's director for economy, skills and environment since 2002, has taken up the post initially for six months.
Ms Robinson was appointed on a salary of £150,000 pro rata.
Andrea Hill, 47, who was appointed in 2008, stepped down as chief executive on 4 July after coming under fire over her £218,000 salary.
An investigation found no evidence to support allegations Ms Hill had bullied and harassed staff or dishonestly claimed expenses.
'Wealth of experience'
But she was criticised for the "New Strategic Direction" policy on outsourcing services, which she championed.
She stepped down under a deal in which she received £218,592, equal to a year's salary.
Mark Bee, leader of Suffolk County Council, welcomed Ms Robinson's appointment.
"Lucy offers not only a wealth of experience but also the personal skills and drive to begin building foundations for the future.
"Over the coming years we are faced with a number of challenges, not least the need to save £50m over the next two years.
"I look forward to working with Lucy to deliver on our promises to the people of Suffolk."
Ms Robinson takes up her role on 1 August for six months while the recruitment of a permanent chief executive takes place.