Richard Clarke murder: Police hopeful of finding killer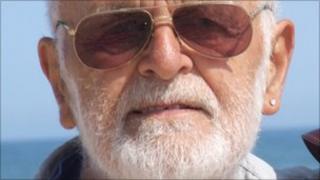 Detectives investigating a two-year-old murder case have said they have not given up hope of catching the killer.
Retired thatcher Richard Clarke, 73, was found dead in his driveway in Cranley Green Road in Eye, Suffolk, on 22 August 2009.
He was assaulted, which led to his fatal head injuries but police have not established a motive for the killing.
Police arrested a man soon after Mr Clarke's death but he was later released without charge.
Det Ch Insp Neil Luckett said: "We are now two years on from Richard's death, and it is both frustrating and disappointing that we still do not know who assaulted him and why."
Chinese takeaway
An inquest into Mr Clarke's death was due to be held earlier this month but was adjourned to allow for further police investigations.
Mr Clarke had spent the afternoon of 21 August in The Horseshoes pub in Billingford, near Diss, Norfolk, and left in a taxi.
He stopped to pick up a Chinese takeaway in Eye at about 19:00 BST and arrived home at about 19:15 BST.
It is believed he ate part of his meal in his driveway and witnesses saw him holding his head just after 20:00 BST.
The next time he was seen was when he was discovered seriously injured in the early hours of the following morning.
Mr Luckett said: "I still believe that people living in and around Eye hold the key to this investigation.
"This part of the town would have been reasonably busy with dog walkers, anglers who use the local lakes and other passing traffic along the B1077."
Mr Clarke's family handed out 1,000 leaflets and, with Crimestoppers, offered a £10,000 reward to help catch his killer.
Det Ch Insp Luckett said: "I am very grateful to Crimestoppers for their assistance in publicising this case over the past year, and despite receiving information as a result of their appeals and the reward that was offered, we have not been able to give Richard's family the answers and closure they need."