Malthouse venue and Switch Nightclub to open at Zest site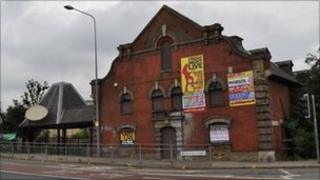 A new entertainment venue is opening on the site of the former Zest nightclub in Ipswich.
Zest closed following the fatal shooting of 24-year-old Jimoh Plunkett in December 2006.
SLAC Leisure Ltd is to open the building as the Switch Nightclub and the Malthouse Conference and Events Centre in September.
SLAC says it has worked closely with the police and that a membership scheme will be introduced for the club.
The Malthouse, of Princes Street near the railway station, has its official opening on Saturday, 3 September with an appearance from reality TV star Stacey Solomon.
The Switch Nightclub opens two days later.
The two venues have a combined capacity of 1,500.