Andrew Draper quits Waveney Conservatives after drink-drive ban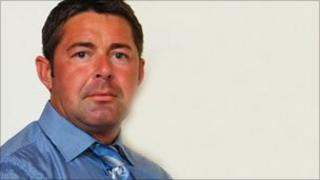 A Waveney District councillor convicted of drink-driving has resigned from the Conservative group.
Andrew Draper pleaded guilty to both drink-driving and assaulting a constable at Lowestoft Magistrates Court last week.
He was fined £800 and banned from driving for two years.
Mr Draper, 37, had already stepped down from the council's cabinet. He will continue to represent the Worlingham ward, but as an independent councillor.
'Not my character'
In a statement, Mr Draper said: "I have brought shame upon myself, my family and my party."
Mr Draper said he did not want the incident to be an "unnecessary distraction" from the work of the council and its leader, Colin Law.
"I deeply regret driving whilst under the influence of alcohol," he said.
"I must also state that it is not in my character to wilfully attack police officers.
"I have always and will continue to respect the work of the police in Suffolk."
Mr Law said he regretted losing Mr Draper as a Conservative councillor, but described his decision to stand down as "noble".
"It has tarnished what could have been a promising role on the council," said Mr Law.