New firm takes over out-of-hours NHS care in Great Yarmouth and Waveney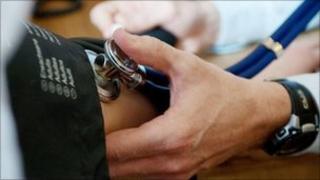 A not-for-profit company has begun providing the NHS out-of-hours medical service in Great Yarmouth and Waveney.
The social enterprise firm South East Health Ltd won the contract in July after winning the tendering process.
It takes over the running of the out-of-hours service from Harmoni.
Andy Evans, chief executive of HealthEast, said: "We are confident that this change will ensure our patients continue to receive a safe, equitable and consistent service."
A competitive tendering process for the new contract was carried out by NHS Great Yarmouth & Waveney Primary Care Trust (GYWPCT), which commissions services for patients.
HealthEast, which will take over the commissioning role in 2013, worked with the PCT in the tendering process.
Continuity
A previous out-of-hours service provider, Take Care Now (TCN), was heavily criticised after a Cambridgeshire coroner recorded a verdict of unlawful killing of a patient in 2008.
David Gray, 78, was given a morphine overdose by one of its locums, Dr Daniel Ubani, who was from Germany.
Harmoni bought a controlling interest in TCN in 2010.
Chris Humphris, deputy director of commissioning at GYWPCT, said: "In order to bring some continuity to the service it was agreed that the contract with Harmoni would extend until October 2011.
"This extra time has allowed us to make sure that our specifications for the new out-of-hours service meets all of our future requirements."
Ron Owttrim, chief executive of South East Health, said: "If you go back to the TCN scenario, we've learnt lessons from that.
"We don't use locum doctors from outside the localities and we'll be trying to use local GPs as best we can."