Ipswich man jailed for 1987 rape and indecent assault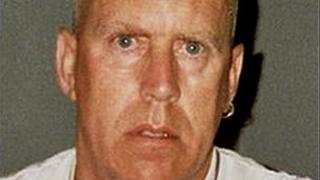 A man has been jailed after pleading guilty to the rape and indecent assault of a woman in her Ipswich home in 1987.
Phil Collins, 52, jailed for other sex attacks last year, was sentenced on Tuesday to eight years for the assault and 13-and-a-half years for rape.
Collins was arrested on 21 December 2010 by detectives looking at unsolved cases, Ipswich Crown Court was told.
Jailed rapist Collins, from Ipswich, was arrested when his fingerprints were matched to the 1987 crime scene.
His links to other sex crimes were investigated after his conviction in February 2010 for another rape in Ipswich in 1990.
Victim gets justice
Collins was taken from HMP Bure in Norfolk to attend the sentencing hearing at Ipswich Crown Court.
After the hearing, Det Insp Kevin Hayward said: "The guilty plea to the offence of rape concludes a detailed investigation of the case by the Joint Norfolk and Suffolk Major Investigation Team.
"It is extremely pleasing to know that we have identified the offender for this horrific attack.
"This is due to the help of the public along with our commitment to detecting unsolved crimes."
The unnamed victim said: "I have waited two thirds of my adult life for this outcome. I had given up any hope of ever seeing justice.
"I would like to take this opportunity to express my profound gratitude to the Major Investigation Team for their hard work, support and dedication."