Payout over Doherty manager crash in Suffolk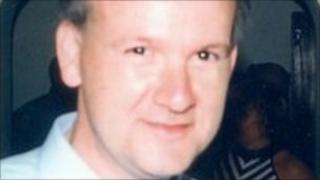 A Suffolk church worker who suffered severe brain damage when he was run over by musician Pete Doherty's manager has been awarded High Court damages.
Chris Corder, 42, of Hadleigh, was injured when he was run over by a car owned by Mr Doherty in 2009.
Andrew Boyd, 42, of London, was jailed for a year at Ipswich Crown Court after admitting dangerous driving in 2010.
Motor Insurers' Bureau (MIB) agreed to a High Court damages settlement of a confidential lump sum.
It will also see Mr Corder and his family receive a five-figure payout every year to fund his care.
The full value of the damages package is believed likely to run well into seven figures.
Boyd had been driving Doherty's Daimler when he hit Mr Corder in Hadleigh in September 2009.
Mr Corder was delivering church newsletters on foot near Hadleigh, in Suffolk, when he was struck by Mr Doherty's Daimler car, driven by Boyd, in September 2009.
The crash left Mr Corder with "very severe" brain injuries and fractures to many of his bones.
As well as Boyd being jailed, Babyshambles frontman Doherty, of Marlborough, Wiltshire, was banned from driving for 12 months allowing his car to be used by an uninsured motorist.
The High Court settlement includes a provision which entitles the MIB - which compensates victims of uninsured drivers - to go after Doherty and Boyd to get their money back.
Mr Corder's barrister, Robert Weir QC, told the London court that Doherty had been brought into the action at the "express request" of the MIB, because it was his car which did the damage.
He said the order, approved on Monday, left the option open for the MIB to "chase" Doherty and Boyd, "neither of whom have covered themselves in glory in this case".
Speaking afterwards, Mr Corder's family solicitor, Hannah Rutterford, said: "The family have been devastated by the incident and are now just relieved that a settlement has been obtained which will ensure that he can be given whatever medical treatment or care is most appropriate."
Neither Doherty, nor Boyd, were in court for the hearing.