Drugs worth £2.9m seized at Felixstowe port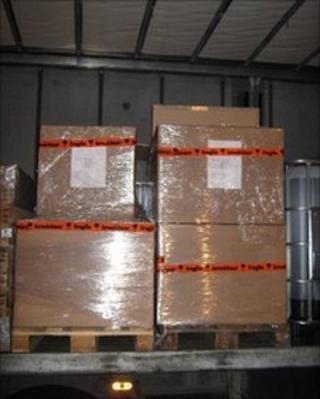 Ecstasy and cannabis worth £2.9m have been seized at a Suffolk port.
Officers found the drugs in a lorry that arrived at Felixstowe on a boat from Holland at 04:00 BST on Wednesday.
The lorry's load included 14 boxes listed as home decorations, which instead contained 320,000 ecstasy pills, 600kg of cannabis resin and 30kg of skunk.
A person was arrested and then released without charge, and inquiries are continuing, the UK Border Agency said.