Police 101 phone line introduced in Suffolk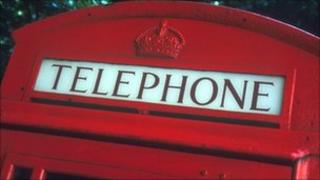 A special phone number for non-emergencies has been introduced in Suffolk by the police.
The 101 number replaces the standard 01473 613500 switchboard number for the police headquarters.
Assistant Chief Constable Paul Marshall said: "Everyone knows to ring 999 in an emergency.
"But research shows that only half of the public know how to contact their local police if they want to talk about less urgent issues."
The new number is gradually being introduced across England and Wales this year.
ACC Marshall said: "It is hoped the introduction of 101 will help divert more non-urgent calls away from the 999 system, freeing up call handlers to deal with genuine emergencies."
The police advise that the new number should be used if your vehicle is stolen, property has been damaged, there is suspected drug activity, you wish to provide information about crime or you would like to speak to your local officer.
A 999 emergency is where life is in danger, a serious offence is taking place, a suspect is at the scene of a crime or has been identified elsewhere, there is likelihood of violence or damage to property and when there is a serious road traffic collision.