Ipswich and Suffolk Credit Union doubles membership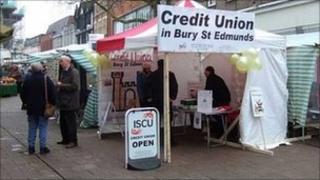 A credit union in Suffolk said its membership has more than doubled in the last two years.
The Ipswich and Suffolk Credit Union (ISCU), which is mainly used by people who cannot open high street bank accounts, now has 5,640 members.
Sally Chicken, volunteer director of ISCU, said: "With the continuing economic situation people have got smaller disposable incomes.
"They realise they've got to save more and it's the busiest we've ever been."
Last October, the ISCU issued a 0.5% dividend on savings to its members and it is preparing to announce this year's dividend.
The ISCU was set up in 2001 and it had 2,348 members in 2009.
Manager jailed
Ms Chicken said: "We're getting applications from people on higher incomes of up to £40,000 a year in some cases.
"For existing members, a lot are making short-term savings to tide them over until the next energy bills come through."
Earlier this year, the credit union's former manager Simon Pain was jailed for stealing more than £100,000 from members' accounts.
Ms Chicken said: "We were open about it, insurance covered us and nobody lost any money, so it hasn't put off existing members or new applicants.
"People understand that any organisation is vulnerable to a breach of trust by a manager."