Suffolk Inter-Faith Resource centre moves to UCS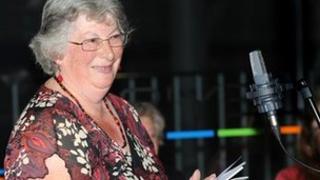 The Suffolk Inter-Faith Resource (SIFRE) centre has moved to the university campus in Ipswich and is offering new religious courses.
SIFRE has opened the Inter-Faith Centre at the West Building at University Campus Suffolk (UCS).
It will be running courses in Religious Education and Diversity & Religion.
Cynthia Capey, consultant at SIFRE, said: "A lot of people are very interested in faith even if they're not signed up to a religious group."
SIFRE was established 20 years ago and grew out of religious studies courses at Suffolk College.
Twelve groups are represented at SIFRE, including humanists. The new centre has three rooms including a library/seminar room.
'Compassion for humanity'
The National Open College Network level 3 course in Religious Education begins on 31, October 2011.
A level 2 course in Diversity & Religion begins on 16, January 2012.
Ms Capey said: "Most people have got some kind of spiritual awareness and are interested, but don't necessarily want to be tied down to one religion.
"The principles that the faiths share are the building blocks of society.
"Rather than being afraid of interacting with people of different faiths, the deeper one goes into them, the more one finds that is common at the core of a basic concern and compassion for humanity."