Animals die of suspected poisoning on Rushmere Common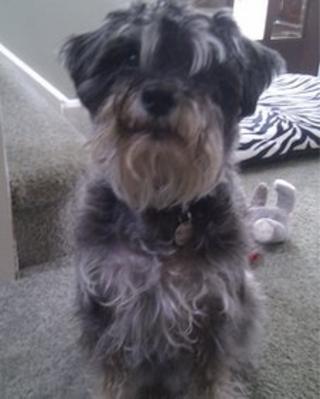 Two dogs and several foxes have died from suspected poisoning on heathland in Ipswich.
Lucy Smy said her dog Mavis became sick following a walk on Rushmere Common and was put down after going into a coma.
Ray Aldous, chairman of the trustees for Rushmere Common, said five to six foxes and another dog have also died.
Mr Aldous said slug pellets could have caused the deaths and warned people to keep their dogs on a lead whilst police investigate the matter.
He said: "If somebody is doing this because they've had a problem with rats or whatever, they're behaving most irresponsibly, because not only are they getting rid of the vermin but other animals are going to eat this - so they're affecting wildlife all over the common."
Mr Aldous said a four-year-old spaniel had died three days after "picking something up near the 7th tee" of the golf course which stretches across the common.
Ms Smy said she returned to the heath on Friday and found blue pellets scattered near the water tower.
She said: "We collected some in a carrier bag and took it to the vet.
"We've now handed it to Natural England, who said it sounds like metaldehyde, which is often found in slug pellets."
Suffolk Police said it had received reports that up to six foxes and one dog had been killed on the heath and that it was looking into the matter.