Suffolk builder Stuart Greener jailed for rapes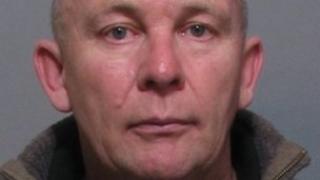 A 54-year-old builder from Suffolk has been jailed for life for a series of rapes and indecent assaults on a woman and a girl under 16 years of age.
Stuart Greener, of The Oaks, Wattisfield, was found guilty at Ipswich Crown Court of nine rapes and three indecent assaults carried out between 1994 and 2003.
He was given a life sentence and told he must serve at least 10 years.
Suffolk Police commended the bravery of the victims in coming forward.
Det Insp David Rutterford said: "Greener carried out his assaults over a period of several years, blighting the childhood of one of his victims.
"It must have been extremely difficult for both women to come forward so many years after these offences were committed, and then traumatic to have the events replayed in court.
"I commend the bravery of the victims in speaking out, and I hope this case gives more people the courage to report sexual offences to us."