Plans for £12m arts centre in Ipswich by 2016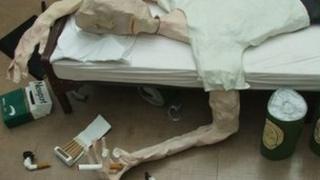 Ipswich could have an "internationally important" arts centre by 2016.
The £12m project would see Ipswich Museum, Ipswich Art School, New Wolsey Studio and High Street Exhibition Gallery redeveloped and rebranded as one venue.
An application will be made to the Heritage Lottery Fund next year for a "significant portion" of the money.
Jayne Austin, collections manager at Ipswich Museum, said: "We can see there's a demand and need for this."
Mrs Austin said more than £420,000 had already been raised towards the project.
Part of this money will be used to buy Ipswich Art School, which is currently owned by Suffolk New College.
Cultural quarter
Mrs Austin said: "We'll be bringing the whole site together and redeveloping it as a single venue with performing and visual arts and a museum.
"It will hopefully be an internationally important tourist destination and also a valuable resource for local people."
Mrs Austin said the British Museum, the New Wolsey Theatre and University Campus Suffolk are helping with the project.
The new venue is yet to be titled, but has previously been referred to as the cultural quarter.
David Ellesmere, Labour leader of Ipswich Borough Council, said: "The first major milestone is the bid to the Heritage Lottery Fund in November next year. We've had early talks with them, they're very keen on this project.
"Once we've got their agreement it would probably be another couple of years. This is a very big project."