Conservatives keep hold of Waveney District Council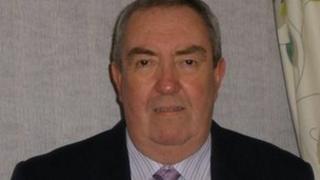 The Conservatives have kept control of Waveney District Council after Norman Brooks won the Worlingham by-election.
He succeeds Andrew Draper, who resigned as a councillor in November after a conviction for drinking and driving.
Mr Brooks received 706 votes, beating Labour's Sylvia Robbins into second place with 586 votes.
The Conservative Party and Labour now have 23 seats each, the Green Party has one and there is one Independent, who supports the Tory administration.
Colin Law, leader of the council, said: "I feel confident we'll still retain (Independent) councillor (Peter) Collecott's support so therefore the status quo should be maintained."