Night shelters opened by Ipswich churches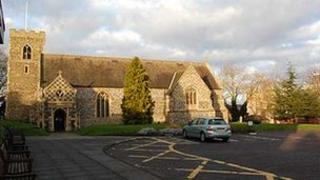 Eight churches in Ipswich have started to offer shelter for homeless people during the winter months.
They are taking it in turns to accommodate people and will feed up to 12 people a night until February.
The Reverend Paul Daltry of St Mary's at Stoke said the first week had been a success.
He said: "They have basic washing facilities and toilets, a good meal in the evening and then breakfast in the morning."
Mr Daltry said more than 310 people had volunteered to run the shelters, which are also at Burlington Baptist Church, Ipswich International Church, Holy Trinity Church, The Salvation Army, Hope Church, and a combined shelter from Christ Church URC Baptist Church and St Pancras Church.