Councillor's Twitter remarks 'offensive'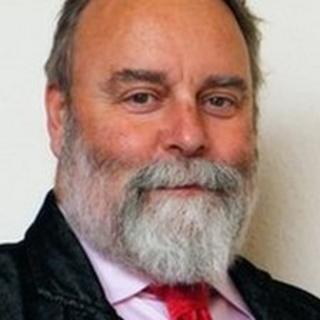 A Suffolk councillor investigated over "offensive" Twitter comments has been urged to step down from a standards committee.
Julian Swainson, Labour group leader on Waveney District Council, made remarks that appeared to question the attractiveness of opposition party members.
The council probe "strongly" condemned Mr Swainson's use of language.
Mr Swainson declined to comment on the outcome of the investigation.
When the inquiry was announced earlier this month, he said: "I accept that taken out of context it could be seen as offensive and I apologise for that.
"Things taken out of context are misinterpreted sometimes."
Personal apology
Language used by Mr Swainson in other posts on the micro-blogging site was also examined.
The council inquiry recommended Mr Swainson should personally apologise to each of the five complainants and make a further apology to the entire council.
It "strongly recommended" Mr Swainson step down from his position on the council's standards committee and questioned whether his role as chairman of the council's overview and scrutiny committee was "tenable".
The report, seen by the BBC, said: "The assessment sub-committee... strongly condemns the use of such offensive language by Councillor Swainson on Twitter.
"Such language should never be used in such a way by publicly-elected politicians."
A spokesman for Waveney District Council, based in Lowestoft, declined to comment.