Doctor Who brings The Crash of the Elysium show to Ipswich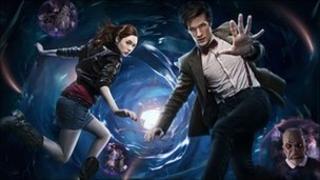 A Doctor Who theatre production where the audience are the stars of the show will be staged in Ipswich.
The Crash of the Elysium asks an audience of up to 25 people at a time to help the Doctor save the world.
It will take place at an as yet undisclosed location in Ipswich from 15 June to 8 July.
Sarah Holmes, New Wolsey Theatre chief executive, said: "It's nothing like a play where you sit on a seat - it's critical that you play your part."
The event is being presented as part of the annual Ip-art Festival and also the London 2012 Festival, which is made up of cultural events around the country.
The Arts Council has given £200,000 towards the show, which will have 24 performances a day and entertain up to 11,000 people during its run.
Helen Lax, the east regional director for the Arts Council, said: "It is a big deal for arts in Suffolk but also wider than that, as audiences will be from across the region and country."
Creators Punchdrunk premiered the show in Salford earlier this year.
The New Wolsey Theatre, Ipswich Borough Council and Suffolk County Council are also backing the project.