Suffolk County Council fined for safety breaches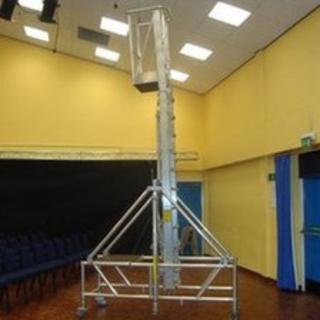 A council has been ordered to pay more than £90,000 after a series of safety breaches - including one which involved a boy fracturing his skull.
The nine-year-old was hurt when he fell from a climbing frame at Burton End Primary, Haverhill, Suffolk.
Suffolk County Council admitted at Ipswich Magistrates' Court to six breaches of safety laws.
Other charges related to a man who fell from a platform at Woodbridge and to workers using vibrating machinery.
The court heard the boy fell 1.5m (4ft 11in) on to concrete in 2009 and was off school for 10 weeks.
The Health and Safety Executive (HSE), which investigated the cases, said the council had failed to provide the school with an impact absorbing surface under the climbing frame or enough safety information.
Nine metal pins
The 28-year-old technician at Farlingaye High School, Woodbridge, fell from an aluminium platform, called a tallescope, while it was being wheeled along after a theatre production in 2009.
He fell 4m (13ft 1in) and needed a steel plate and nine metal pins in his arm and was off work for five months.
The HSE said the council had not provided adequate training nor monitored working at height at the school.
The other breaches at the council's highways department related to the use of vibrating machinery and four employees who developed hand arm vibration syndrome over several years.
District Judge David Cooper said he was satisfied the council had "a good record".
'Apologies to those affected'
"I am aware the council is a public body and that fines will ultimately affect the council tax payers. This has been taken into consideration," he said.
The council was fined a total of £48,000 and ordered to pay £43,722 costs.
Andy Fry, Suffolk County Council's director of public protection, said: "We accept that in these historic incidents more could have been done to ensure our health and safety obligations were met. We have therefore pleaded guilty to the charges.
"We believe that these cases are serious and would like to offer our sincere apologies to the people that have been affected."