Work starts on £850,000 building work at Beccles Hospital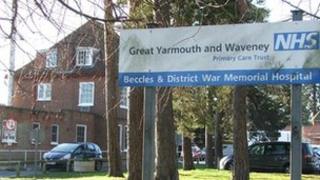 Extra clinics, offices and training rooms are being created at Beccles Hospital as part of improvements costing £850,000.
A new pharmacy will be also be built on the hospital site, to replace the existing facility.
NHS Norfolk and Waveney said the work would allow the centre to provide extra services such as minor surgery.
Sean Perry, project leader, said: "This investment will bring significant benefits to our patients."
Work is due to be completed in early 2013.
Mr Perry said the building work would create increased traffic in the area so advised people to allow more time for appointments.