Aldeburgh Literary Festival helps keep bookshop alive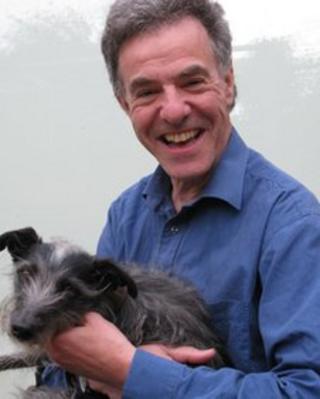 A Suffolk literary festival is hoping star names such as Roddy Doyle, Ian Hislop and Alistair Darling will help keep an independent bookshop alive.
The Aldeburgh Literary Festival is on from 9-11 March.
Mary James, the promoter who runs the Aldeburgh Bookshop, said: "The festival is a labour of love, but it does promote the shop as well."
The town had another shop, Bookthrift, but it was forced to close last year. The festival is in its 11th year.
There are about 3,500 tickets available for the 15 events at the Jubilee Hall and Aldeburgh Cinema.
Ms James said: "There's a huge buzz in the town and it's very good for the shops and restaurants and the hotels are full and I hope it's a great asset.
'Whinging loners'
"When we bought the bookshop in 2000, everyone said we must be mad because the internet was completely taking over, but we're still here 11 years later, so we have to carry on with our heads firmly in the sand."
Also appearing at the festival is Aldeburgh resident Jon Canter who will be talking about his third novel Worth.
He said: "It's as if, for three days, you're living on a university campus, populated by mature students, all rushing from lecture to lecture, drinking and eating and occasionally trying to have sex with each other, though we don't go in for that too much in Aldeburgh.
"These festivals are important because they bring readers in touch with writers, but they also bring writers in touch with writers.
"It's wonderful to discover that it's not just you, they're all whinging loners, but somehow they're extrovert loners who are only too happy to share their whinges."
As well as the threat of the internet to shops, there is also the threat of the electronic book to the traditional hardback and paperback.
Mr Canter said: "All I can say is, we've got an eighteen-year-old daughter who's a student of English and she loves [paper] books more than I do, so there's hope, or there is in our house."
Ms James, who is considering starting up a companion event,: "We've toyed with the idea of doing a children's festival, but that would have to be in the holidays."