Kiln Meadow in Ipswich could become nature reserve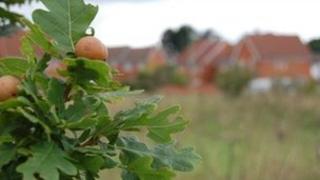 An Ipswich meadow which campaigners saved from development last year could become a nature reserve.
More than 100 houses were set to be built on Kiln Meadow before planning permission expired and Ipswich Borough Council took the land off the market.
It is now proposing four future options for the public to consider.
These are: leaving the land as it is, making it a more formal public space, declaring it a nature reserve or a mixture of the above.
The 11-acre site, in Pinewood, is home to a large population of toads.
The consultation ends on 17 February.