Snowman on eBay for East Anglian Air Ambulance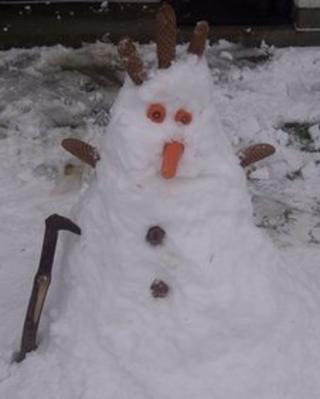 A snowman put up for auction on eBay to raise money for the East Anglian Air Ambulance (EAAA) has sold for £102.
Peter Rawlings, 26, built Frostie at his home in Stowupland in Suffolk at the beginning of the week.
The description on eBay warns the product "may come in liquid form".
At the end of the auction it raised £102 for the charity. The EAAA said it was "thrilled and amazed at the amount raised".
"We're continually surprised by the lengths people go to in supporting us," a spokeswoman said.
"This really seems to have captured people's imagination. Who would have thought a snowman could raise so much money?"