Babergh District Council increases share of council tax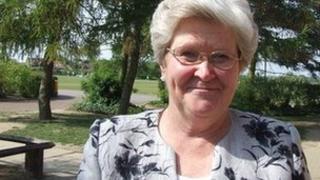 One of Suffolk's local authorities has decided to increase its part of the council tax by 3.5% for 2012-13.
Babergh District Council, which has no party in overall control, has agreed to increase its charge for a Band D household by £4.85 a year to £143.86.
The government had offered a grant of £115,000 if the council froze its tax.
Suffolk County Council is freezing its part of the bill, but the police precept will go up by 3.75% next year - adding £6.03 for a Band D household.
Babergh said it was facing having to make £1.3m savings from last year's £10m budget and the rise should offset that.
Jennie Jenkins, leader of the Conservatives who are the biggest political group at Babergh, said: "We decided not to take the [government grant] as it was a one-off and, if we took it, we would have to put the council tax up next year even more.
"We are a no overall control authority, so we have to get consensus across all four parties, and we've tried to give our residents our absolute assurance that we will keep front-line services to the best of our ability and this is our way of doing it."