Mildenhall speedway track wins noise case against couple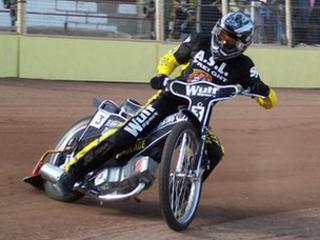 A Suffolk motor sports stadium has won its appeal against a couple who bought a house nearby and sued over the noise.
Raymond Shields and Katherine Lawrence said they were unaware Mildenhall stadium was 500 yards away when they moved to West Row in 2006.
They won £20,000 in damages from the stadium at the High Court last year, but the Appeal Court has overturned that decision.
The couple was ordered to pay £85,000 interim legal costs by the court.
The stadium is used for Mildenhall Fen Tigers speedway meetings, stock car racing and motocross, as well as for greyhound racing, and planning permission dates back to 1975.
At the High Court hearing last year, the couple were awarded the £20,000 in their nuisance case against the stadium's owners and operators.
'Tiddlywinks and greyhounds'
Lord Justice Jackson, one of three judges in court, said: "The outcome of this litigation will be a disaster for the claimants, a fact which I regret.
"On the other hand, their predicament is a consequence of their decision to purchase a house in an area where motor sports were an established activity.
"The noise of motor sports emanating from the track are an established part of the character of the locality."
The couple's lawyers had argued that the noise from the stadium drove them out of their garden, forced them to change the layout of their home and to erect a wall made of straw bales around their home.
Speaking after the decision, David Coventry, one of the the stadium's owners, said: "This time last year I was faced with a draft judgement along the lines that restrictions would be so severe that we wouldn't be able to stage anything other than the quietest of things like tiddlywinks and greyhounds and we were facing £1m in costs.
"The noise generated can be heard in the distance and everyone accepts that, just as they accept aeroplanes flying over every few minutes with RAF Mildenhall next door."