Switch Fringe festival announced for Ipswich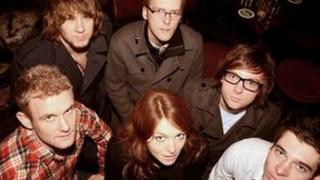 A new two-week arts festival has been announced for Ipswich.
The inaugural Switch Fringe will run from 22 June to 7 July and complements the established Ip-art Festival.
Amy Wragg, who is organising the festival with Cad Taylor, said various independent promoters will host events at venues across the town.
"It's 16 days of original music, arts, debate and events featuring the best of the local area with some really good national stuff thrown in," she said.
Ms Wragg said the festival was independent of Ipswich Borough Council's annual Ip-art series of events, but would benefit from the local authority's support.
"It's the fringe to Ip-art but I see it as having a distinct identity in itself," she said.
"Hopefully it's going to do an Edinburgh Fringe and become bigger than the main festival."
'Dirty word'
Established venues including the Grinning Rat, the Brewery Tap, St Peter's Church and Ipswich Film Theatre will host events.
"We're also going to do stuff in weird and wonderful places," said Ms Wragg, who previously directed the Norwich Fringe Festival.
"We're going to do a day of live graffiti on a temporary wall in the town centre, a day of busking all over the town and lots of art exhibitions."
Ms Wragg said singer Chris T-T is one of the national acts to have been confirmed alongside local talents including Jackknife Horsebox and Robert Castellani.
"It's grassroots, local, and championing the little guy," she said.
"Quite often the local is just as good as the national but it gets overlooked because people think local is a dirty word."