Suffolk Police officer 'dumped drugs in street'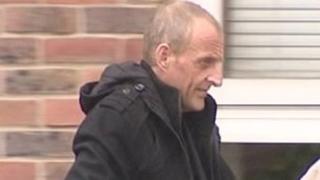 A Suffolk Police officer dumped drugs in the street after seizing them from a driver and telling the suspect to "drive away", a court has heard.
Christopher Clark, 46, of Lowestoft, denies theft of police uniform and equipment, supply of cannabis and three charges of misconduct in public office.
A jury at Norwich Crown Court heard he was with the force for almost 20 years and was described as a good officer.
He resigned as constable on his arrest in February 2011.
The prosecution said the three misconduct charges amounted to "wilfully neglecting his duty".
The court heard this included an alleged incident in which he found a bag of suspected drugs on a driver and said: "I'm not going to arrest you, custody is full, drive away now."
It is alleged he then emptied the contents of the bag in the road.
The two other misconduct offences also relate to drug seizures.
Mr Clark has pleaded guilty to three charges of possession of ammunition.
The court heard dumdum bullets, which expand on impact, were found in a display cabinet in his house.