Ex-Suffolk Policeman cleared of drugs and misconduct offences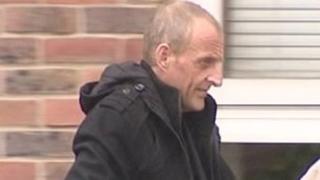 A former Suffolk Police officer has been found not guilty of misconduct in public office and supplying cannabis.
Christopher Clark, 46, of Denmark Road, Lowestoft, was cleared by a jury at Norwich Crown Court on Thursday.
Mr Clark had earlier been found not guilty of the theft of a police uniform.
The former constable admitted three charges of possession of ammunition and was ordered to pay a total of £2,015 in fines and court costs.
The court heard dumdum bullets, which expand on impact, were found in a display cabinet at his house.
Mr Clark, who worked for Suffolk Police for almost 20 years, was described as a good officer.
He resigned when he was arrested in February 2011.
Mr Clark had been accused of emptying a bag of drugs in the road. The two other misconduct accusations also related to drug seizures.
He was also cleared of giving cannabis back to a suspect he had seized it from.