SnOasis confident of summer start despite council fears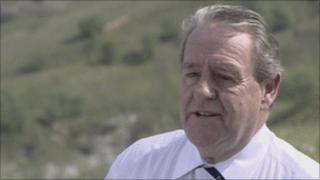 Work on a £300m winter sports complex in Suffolk could begin this summer, despite the local council expressing fears about the project's finances.
Tim Passmore, Conservative leader of Mid Suffolk District Council, said the SnOasis development in Great Blakenham was "very unlikely to go ahead".
He said the global economic downturn had made it difficult to get finance.
But Godfrey Spanner, SnOasis advisor, said funding was in place and work could begin in the "next month or so".
Mr Spanner, the driving force behind the proposed indoor ski resort, resigned as director of developers Onslow Suffolk Ltd in April after being declared bankrupt.
'Funding in place'
He said he was "very sorry" to hear Mr Passmore's comment that the project would struggle to raise the finances.
"We spent a great deal of money on it and have funding in place," said Mr Spanner.
"There are several sources of money - there are banks, private institutions and annuity funds that are ready to put money into SnOasis."
Mr Spanner said developers were waiting to receive support for a railway station.
"We need to know that government will allow us to have a railway station, which is the prime condition of SnOasis planning consent," he said.
"I am expecting to get some response from the Department of Transport in the next two or three weeks, I hope.
"And then we'll start work."
SnOasis had been due to open in 2007 but was not granted outline planning permission until a year later.
Mid Suffolk District Council said the current planning consent would remain in force until 31 October 2016.