Aldeburgh Music awarded £1m funding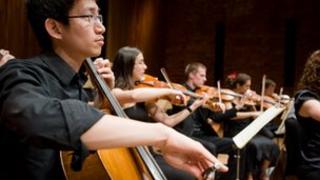 A Suffolk music group which organises concerts and develops talent has been promised £1m, as long as it can raise the same amount itself.
Aldeburgh Music is one of 34 organisations nationally to receive a share of £56m from a new initiative.
The government, Arts Council England and Heritage Lottery Fund hopes the money will attract further investment from the private sector.
Aldeburgh Music will have three years to raise £1m in match funding.
Chief executive Jonathan Reekie said the £2m would be invested in an endowment fund, with the interest used to support its work.
"It strengthens the organisation and enables us to be confident about future planning," he said.
Aldeburgh Music, which is based at Snape Maltings, organises the annual Aldeburgh Festival.
It has also pulled together 124 musicians from around the world to form the Aldeburgh World Orchestra as part of the Cultural Olympiad.
Mr Reekie said he hoped the exposure from this would help raise the exposure needed to attract wealthy donors.
"It's going to be a hard slog but we're determined," he said.
"Next year is the 100th anniversary of Benjamin Britten's birth in Lowestoft so we hope that might be a great spur for new supporters."