Mid Suffolk and Babergh councils cut management to save £1.2m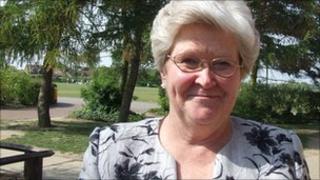 Management jobs at two Suffolk councils have been cut by almost half in the hope of saving £1.2m.
A joint management team has been set up for Babergh District and Mid Suffolk District councils, reducing the number of posts from 81 to 46.
Residents last year voted against a full merger of the councils but some services are being integrated though they remain separate legal entities.
Both councils need to find savings of £3.5m over the next three years.
Councillor Jennie Jenkins, Conservative group leader at Babergh, said the authorities would have to find "ever increasing savings for at least the next 10 years".
"We need to fundamentally rethink what we do and how we do it," she said.
The councils said they would know exact figures for how much money will be saved by the creation of the joint management within the next few weeks.