Sizewell B nuclear power visitor centre gets approval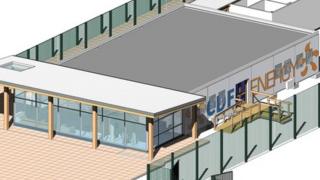 Sizewell B nuclear power station has been granted planning permission to reopen a visitor centre on the Suffolk coast.
The old one was closed following the 2001 terrorist attacks in the US.
EDF Energy, which owns the power station, said it hoped the new centre would open in October.
The plan is to use an existing cabin with a new extension for the next four years while a permanent visitor centre is built elsewhere on the site.
EDF said it expects to attract 7,000-10,000 visitors a year, mainly made up of school children.
Planning approval for the £500,000 project was granted by Suffolk Coastal District Council.