Colville House youth club 'saved' by charitable status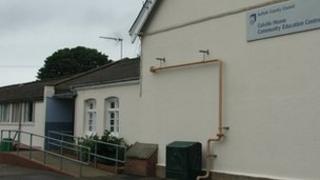 A Suffolk youth club has been saved by gaining charitable status, its directors have said.
Conservative-run Suffolk County Council decided to stop funding youth centres as part of its £42.5m savings programme introduced in 2011-12.
Council funding for Colville House, Lowestoft is due to run out in 2013.
Supporters have formed the Colville House Management Company Limited, which means they will be able to apply for grants from other funding bodies.
The charity said it would need to raise about £40,000 a year to be able to operate.
As well as taking over the youth club, the new charity will rent the building at a peppercorn rate from the council.
'Couldn't walk away'
The charity said the building would be used by the East Point Academy and many other community groups.
Brian Hunter, a director of the Colville House Management Company Limited, said he was "delighted".
"The granting of charity status certainly has saved the building so it can be used by these clubs and can continue to operate.
"Without the building, none of the groups would have been able to operate, they would have had to find somewhere else and it's unlikely some of them would have been able to do that.
"Having served on the support group for about 40 years, I just felt that we couldn't walk away and it's a day for celebration."
Mr Hunter said the youth club had been in existence for more than 50 years and it still attracts 60-70 children on youth club nights.
Deanna Law, Conservative county councillor for Lowestoft South, said: "Because funding has been cut from governments to local councils, cuts have to be made somewhere and the community are looking after their own interests."