Winter night shelter to return to Ipswich churches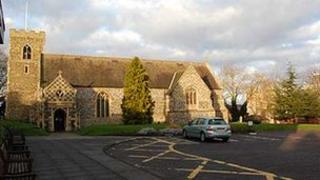 A temporary night shelter will be in operation again this winter for homeless people in Ipswich.
Eight churches provided accommodation and food on a rotation basis last year.
The Reverend Paul Daltry, minister of church and community engagement in Ipswich, said six churches have already agreed to provide the service between 5 December and 3 March.
"We're glad to be able to do it again, but wish there wasn't the homelessness in the first place," he said.
Each church, helped by volunteers, will take it in turns to host up to 12 people a night.
Mr Daltry said: "The response from Ipswich and the volunteers was marvellous (last year) and it means we can have more confidence this year."