Suffolk County Council care homes: Care UK to build 10 new homes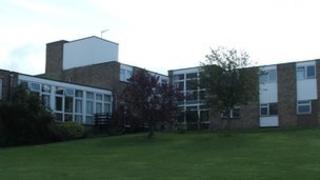 Suffolk's 16 local authority adult care homes could be replaced by 10 newly-built larger private-sector homes, according to detailed proposals.
Suffolk County Council is to vote on a plan to transfer management of its homes to Care UK.
The Conservative-run council said the 526 places at its homes would be replaced by 680 beds.
Care UK is proposing to spend £60m building the new homes, which will each have a community well-being centre.
The council said it would have a contract to use 370 of the new beds for its residents.
Most local authority homes will be replaced in the same town, but homes in Hadleigh, Ixworth, Beccles and Wickham Market are being closed with the replacement homes being built in neighbouring towns.
The council has agreed to save £50m from its £1bn budget between 2012 and 2014.
The care home proposals are part of its divestment programme to make more use of the private sector.
Colin Noble, councillor with responsibility for adult care, said: "It's about offering our residents the choice - they can move to the Care UK homes or move to other private homes, supported by us if that's what suits them and their families best.
"We will support that by buying extra places above the 370 places we've contracted for."
Peter Gardiner, spokesman on adult services for the Labour group on the council, said: "In the future, the issue is whether people will be able to get a place for their relatives that they can afford, given that these homes are going to be run by a private company."
Daphne Savage, chief executive of Age UK Suffolk, said: "It is very important that residents are able to move with their groups of friends and with the staff team that they know.
"Also it will be important to ensure there are good public transport links as elderly partners may no long be able to drive, but will want to visit regularly."
The council said all permanent members of staff will transfer to Care UK under their current terms and conditions of employment.