Lighthouse Women's Aid charity opens Ipswich centre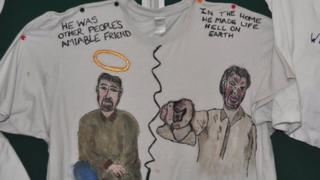 A Suffolk domestic violence charity is opening a drop-in centre for women in Ipswich.
The Lighthouse Women's Aid Community Women's Centre is located on Berners Street.
The charity has two refuges in the town with secret addresses, but the new centre is open to visitors.
Jo Cresdee, Lighthouse marketing officer, said: "It means that we have a base with an open door so more women and children can use our services."
The charity said 96 women and 150 children stayed in its two refuges in 2011-12, with about 3,500 women and 5,000 children receiving a bed or other support between 1997 and 2011.
Ms Cresdee said: "[The new centre] means more people will be able to find us, but more widely we're hoping to turn it into a safe and supportive environment for all women in Suffolk so they can come together to develop more self-confidence and new skills.
"One in four women nationally are victims of domestic abuse throughout their lifetime, but in Suffolk it's one in three, but that's mainly because we have such an effective police force and women are coming forward and reporting this abuse."
The charity was awarded £300,000 of lottery money for the centre, which will also offer counselling, therapy and courses in developing self-esteem and finding employment.