Suffolk County Council care homes decision called-in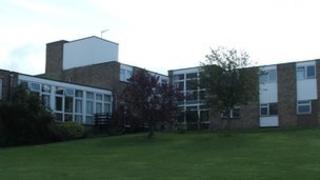 The transfer of Suffolk's 16 local authority care homes to the private sector is being delayed after the decision was "called-in".
The Labour group at the county council wants the plan to be re-examined by the council's scrutiny committee.
The Conservative-run council voted to transfer the homes to Care UK, which would then build 10 replacement homes.
The transfer was due to take place on 1 November, but the committee will now reconsider the decision on 7 November.
The council voted to approve the policy earlier this week.
The Labour opposition said it wanted to know if there was any back-up plan if Care UK got into similar financial trouble.
'Real trouble'
They have also asked the scrutiny committee to look at the value of assets and land being transferred to establish whether any long-term savings were being made, the effect it will have on the ability of other smaller, private care homes to find staff and whether full checks have been carried out on Care UK.
Councillor Sandy Martin, the Labour leader, said: "If everything is provided by the private sector, it makes it impossible for the county council to step-in when a particular care home in the private sector goes wrong and there could be real trouble.
"The only justification for doing it through Care UK is that it's less expensive, but there's no clear indication [of that] in the papers that we've been given.
"There is no clear financial schedule."
Councillor Colin Noble, Conservative cabinet member for adult care, said the call-in has been made for "political reasons" and he welcomed the chance to go through it again with the scrutiny committee.
"We have spent two years going through this process and looked in great depth at Care UK," he said.
"This is a landmark deal in which we're bringing £60m of new investment to care homes."
The scrutiny committee, which has a Conservative majority, will review the transfer decision and, if it has any recommendations, it can send them back to the cabinet.