Stowmarket The Mix plan for house demolition approved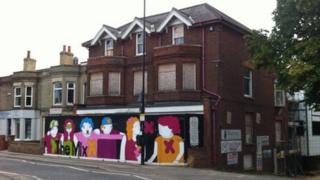 Approval has been given to demolish a house in a Suffolk town's conservation area to make way for a youth centre.
Suffolk County Council has decided the house on Ipswich Street, Stowmarket should be pulled down.
The house will be replaced by a new building which will be part of The Mix, which is costing £5m in total.
Preservation groups are opposed to the demolition, but the council said renovating the house would add £130,000 to the cost of the youth centre.
Because the house is in a conservation area, final approval for the demolition must be granted by the Department for Local Government and Communities.
Work on the rest of The Mix, to the rear of the house, is already under way and is due to be completed in March 2013.