Ipswich Hospital U-turn over cuts to dialysis patient transport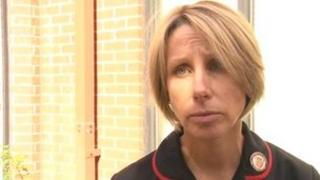 Kidney dialysis patients in Suffolk will continue to get free transport after Ipswich Hospital cancelled plans to cut the service.
Hospital officials had planned to end free transport for about 30 of the 100 renal dialysis patients.
The hospital said the U-turn was made as patients and relatives had expressed "a great deal of concern".
Last month, Ipswich Hospital said the decision was taken to bring the service in line with national guidelines.
Catherine Morgan, associate director of nursing at the hospital, said: "We listened carefully to all the concerns raised and looked again at the national guidelines.
"All guidelines are open to interpretation and we concluded that we needed to take a much more compassionate view especially as patients receiving dialysis may often have a range of health or mobility problems."
Patient Kevin McGrath, who attends three appointments a week and benefits from the free transport, said the news was "fantastic".
He said other patients had told him that if the free transport ended they would stop attending their appointments.
"That would be the end of their lives," he said. "Well done [to the hospital] for coming to the right decision."