University Campus Suffolk's union to close Kai Bar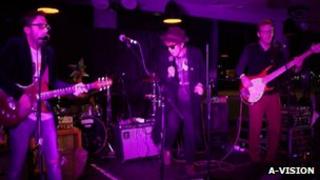 A university bar and restaurant in Suffolk is to close after posting continued "significant losses" since it opened two years ago.
Kai Bar & Bistro is run by the students' union at University Campus Suffolk and is based at the £21m James Hehir building on Ipswich Waterfront.
Eighteen staff work at the 300-capacity venue, which also hosts live music.
Matthew Ensor, chief executive of the union, said "financial challenges" had forced the closure.
A consultation process had begun with the staff members, Mr Ensor said.
"UCS Union has faced challenging trading conditions in operating Kai for the last two years, leading to Kai posting significant losses in every year of operation," he said.
"It is clear the trends that underpin these financial challenges are continuing and UCS Union has taken the difficult decision to close Kai on 22 December 2012."
He said the union would work with UCS to "establish an alternative, viable use for Kai that benefits students and their developing needs".