Suffolk police officer Nicola Coe admits benefit fraud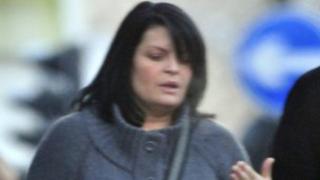 A former Suffolk police officer has been sentenced for fraud after claiming council tax and housing benefits.
Nicola Coe admitted three charges of failing to provide full information which led to her being overpaid £8,800 by Ipswich Borough Council.
Magistrates in Ipswich sentenced Coe, who later resigned from the police, to a 12-month community supervision order.
The council said the 39-year-old, of Holbrook Road, Ipswich was repaying the money at a rate of £15.20 a week.
Coe admitted two charges of furnishing a false statement to obtain benefits and one of failing to notify the council of a change in circumstances between 2009 and 2010.
Magistrates also ordered her to pay £150 court costs.
Suffolk Police said Coe worked as a constable at the Martlesham headquarters in the crime investigation bureau.
She was suspended following a police and council investigation which began in 2011 and has since resigned.