Joan Albert murder: Simon Hall's Ipswich burglary claim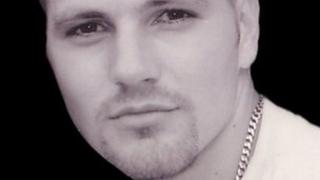 Claims by a convicted murderer that he was carrying out a burglary elsewhere on the day the body was found are to be considered by a review board.
Simon Hall, 35, is serving life for stabbing Joan Albert to death in Capel St Mary in 2001.
Hall now claims he was stealing CD players from a shop in Ipswich six miles (10k) away and never told police.
The Criminal Cases Review Commission (CCRC) said it would consider the claim as part of its review of the case.
Ms Albert was found with stab wounds at her home on 16 December 2001.
Hall, a power company office worker from Ipswich, was 25 when he was jailed for life at Norwich Crown Court.
Fresh review
He denied murder and has continued to protest his innocence.
The Court of Appeal heard his case in 2011, but upheld the conviction.
Hall's solicitor asked the CCRC to carry out a fresh review which it agreed to last year.
Stephanie Hall, his wife who runs the Justice 4 Simon campaign, said: "We're hoping Simon's confession that he was involved in the burglary will provide further proof that he could not have travelled to Capel St Mary and killed Joan Albert."
A Suffolk Police spokesperson said: "[We] can confirm a burglary was reported at a property in St Helens Street overnight between 15 and 16 December 2001.
"This incident was considered at the time by the team investigating the murder, but no link was found.
"Suffolk Police will liaise with CCRC in relation to Mr Hall's claims."
A CCRC spokesperson said: "The commission is aware of the new information that has come to light and it will be considered in our ongoing investigation into Mr Hall's case."